4 tags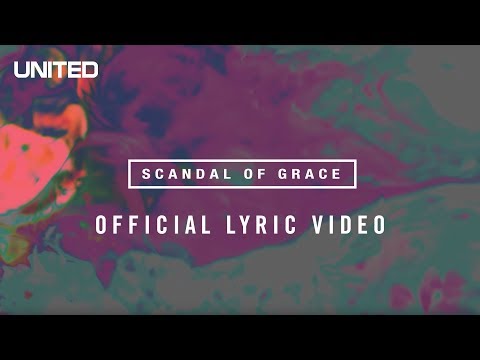 3 tags
Disappointed with the Elections?
Rest your weary hearts Filipino Christians. God is still on His throne. You have voted according to your honest conscience. The outcome of the elections is now in the hands of God. Yet you say to yourself, "How about those candidates who don't seem fit to be in power?" Have you forgotten that the Lord our God has the power to override the hearts of kings (Prov. 21:1)? The rulers of the nations...
3 tags
Pres. Benigno Aquino III
"Hindi naman ako magaling. At sa tingin ko, hindi rin galing sa mga kasamahan ko tong tagumpay na to kahit na mahuhusay sila. Pinagpapala lang talaga tayo ng Panginoon. Dahil kung hindi tayo pinagpapala ng Panginoon, kahit anung galing natin di tayo aasenso." Quoted from a press conference. 2 Corinthians 4:7, For we have these treasures in jars of clay to show that the surpassing...
5 tags
Philippines Election 2013
Our kinsmen and the election may fail, but God is our portion and vindicator forever. He changes times and seasons; He removes kings and sets up kings. -Daniel 2:21 God is sovereign over everything. Election is never an exception.
4 tags
The national anthem, "Lupang Hinirang" Composed by...
Official Commonwealth-era English version: The Philippine Hymn (1938) Land of the morning, Child of the sun returning, With fervor burning, Thee do our souls adore. Land dear and holy, Cradle of noble heroes, Ne'er shall invaders Trample thy sacred shore. Ever within thy skies and through thy clouds And o'er thy hills and sea, Do we behold the radiance, feel the throb, Of glorious...
3 tags
Election 2013 Cyber Bullying
1 Corinthians 1:27 27 But God chose the foolish things of the world to shame the wise; God chose the weak things of the world to shame the strong. I am reminded of our National Anthem "Lupang Hinirang" "Bayang magiliw, Perlas ng Silangan" I believe that God will still fulfill His promise to the Philippines despite the not so good result of the election. He is...
2 Corinthians 12:9
But he said to me, "My grace is sufficient for you, for my power is made perfect in weakness." Therefore I will boast all the more gladly of my weaknesses, so that the power of Christ may rest upon me.
2 tags
Salvation is not like an insurance offer where you have to die first before you get the benefit. When God saves, He saves us not only from hell, but also from our weak, proud and sinful nature.
3 tags
Beautiful Giver
We owe nothing from God. Everything we have, our life is a gift from Him. He's not demanding us to pay Him back nor work for His favor. It's all grace. A person who believes in this truth will serve and live for God not so he could pay God nor buy His approval. The person will freely give his life to God because of love, out of adoration to this beautiful Giver.
4 tags
2 tags
Impossibility by Julianne
This seems impossible for me I don't know how it's gonna be with me Lately it's hard to keep  From struggling from within I try to hold on  Keep my knees from giving in And You know it gets confusing When fear starts knocking on my door And You know I'm scared of losing There is war within my soul Coz You are the giver of all good things You are my Father, the King of kings...
2 tags
Stay the course. Eye on the finish line. His grace more than sufficient.
When you find yourself in the middle of something...
When our lives are being rocked by violent storms, it is not the absence of fear that sets us apart but the presence of the UNSTIRRED Christ in our boats. —Matt. 8:23-27
2 tags
Have you been in a situation that felt like you're against the wall? You don't know what to do because you've already done everything you could. No more space for another step — it's dead end. That's a big opportunity to trust God! While you're there hanging and feeling helpless, JUST WORSHIP. Think about who God has been, is, and will be to you. Let go of...
3 tags
1 tag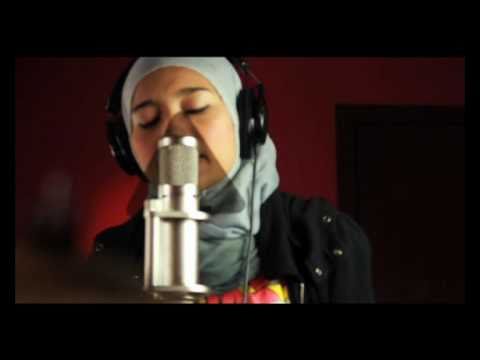 1 tag
Preparation time is not wasted time, it produces...
Waiting, is a preparation to accept far more than we deserve & far more than we could ever expect. Don't be in a rush, instead pause for while with an exciting hush!  
2 tags
Psalms 111:7-8 The works of his hands are faithful and just; all his precepts are trustworthy; they are established forever and ever, to be performed with faithfulness and uprightness.
1 tag
Walking on dry land in the midst of the sea. The bitter waters are made sweet.  Exodus 15:19,25
5 tags
2 tags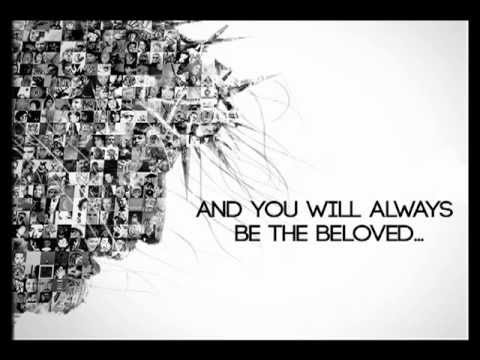 5 tags
9 tags
Progressive
I'm stubborn and he is oblivious but thank you Jesus for not giving up on us, transforming us into your likeness. We are grateful. 2 Corinthians 3:18 (ESV) And we all, with unveiled face, beholding the glory of the Lord,are being transformed into the same image from one degree of glory to another. For this comes from the Lord who is the Spirit. -Nix
1 tag
"Love is not just a sentiment. Love is a great controlling passion & it..."
– Martyn Lloyd-Jones
3 tags
Beauty
It's a cursed life that has found its identity in appearance and how we look. It's torture to be praised for beauty when we know we're ugly. -David Bonifacio Sin makes us ugly. We are all sinner therefore we are all ugly. Only God's forgiveness can redeem our beauty. #devotion  2 Corinthians 5:17 Therefore, if anyone is in Christ, the new creation has come:[a] The old...
4 tags
A Deception…
We've bought into a lie. By we, I mean both men and women. We've bought into new definitions for timeless virtues. Beauty has been replaced by sexy and hot. Dignity and grace has been replaced by naughty and wild. Things and moments have replaced principles and purpose.  This Is Who You Are I'm hoping your father has told you this, but if he hasn't, let me tell you who you are. When I thought...
2 tags
It's Not About What You Think You Deserve. It's...
http://davidbonifacio.blogspot.com/2012/07/its-not-about-what-you-think-you.html?spref=fb Love is a gift, not a trade. It isn't bartered or earned. It is given, and in the case of true love, given completely. Sometimes we forget this, and we start saying things like, "If you truly loved me you would or wouldn't…". You can complete the sentence. When you give a gift you prepare it and make it...
3 tags
5 tags
7 tags
Redeeming God (What I think about girls who have...
They gave away some keys to their hearts – the guys can just keep coming back unless they change their locks. They gave away some things that should have been kept for marriage – they gave it away and the guys happily took it.She can never have those keys back. But what she can do is to change the locks. In my case God changed the locks of my heart and He rendered the past keys of it...
5 tags
There are mornings I wake up beleaguered by my past sins. It is almost as though my conscience waits until I am too tired to fight it, and then it wages its war against me. Concerning the battle of the ever-accusing conscience, Horatius Bonar says, "For that which satisfies the holiness of God cannot but satisfy the conscience of the sinner. God, pointing to the altar says, 'That is enough for...
4 tags
True Things
I'm not the mistakes that I carry I'm not my scars and my history There are true things inside of me I have been afraid to see I believe, help my unbelief Would you say again what You said to me I am loved and I am free
4 tags
3 tags
4 tags
1 tag
Graciously Accept Delays
4 tags
Eternal Blessings
Bless people with material things and they will only be materially rich on earth. Bless them with Eternal things and they will be blessed forever. Blessing them with Eternal things and you are .. http://kristinekaye.wordpress.com/2013/01/12/the-quality-of-blessings/
4 tags
Dating two times a month. Akinse at katapusan.
I'm looking forward to the days being with you always. 
3 tags
Day Five: Up In The Clouds →
We all have faced floods in our lives, may it be external or internal. But the Good News is, God made a covenant with us reassuring us that …
1 tag
4 tags
3 tags
Joy, unspeakable joy. An overflowing well, no...
2 tags
There must be a reason why Christmas comes before...
Matthew 6:33  But seek first his kingdom and his righteousness, and all these things will be given to you as well.
1 tag
"Time is priceless, but it's Free. You can't own it, you can use it. You can..."
–  ― Audrey Niffenegger, The Time Traveler's Wife
1 tag
Choose Joy Because Happiness Isn't Enough
The author defines joy as, "deeper than happiness, lasts longer than excitement, and is more satisfying than pleasure and thrills.  Joy is richer.  Fuller.  And it's far more accessible than you've thought."  She goes on to say, "Joy comes from God…and it can be yours!  Today." http://passionatechildrensservant.blogspot.com/2012/06/choose-joy-because-happiness-isnt.html